Memory verses for trips (and free printable)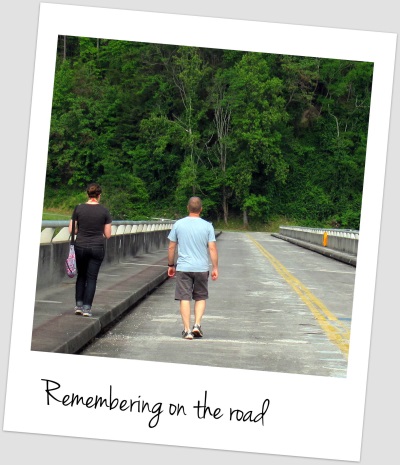 Before you hit the road this summer, take these easy steps to make your trip more meaningful.
Through the intentional use of memory verses, you can discover God's love in new ways everywhere you go.
1. Choose the right verse
Set yourself up for success—pick an easy one. Either concentrate on one you're already learning, or pick a fresh one specifically for your trip [see suggestions here]. A mission trip might need a different scripture than a visit to Grandma's.
The family might learn one verse together, or each member learn a separate verse.
2. Gather your supplies
Write out your verse on sticky notes ahead of time to place on the hotel fridge or the ice chest in your tent. Bring a pack of 4×6 cards and markers for your kids (and you!) to write out the verse or sketch a picture of it during travel time. Consider bringing a simple rewards chart with stickers for once-a-day (or every other day?) recitations.
3. Get creative
Take one picture a day where you see this verse in action—maybe in a colorful wildflower or a child's toe dipping in the ocean. Collect physical mementos that remind you of the verse. Draw a picture; write a song; compose a poem.
Proactively make tangible connections between the truths in the verse and the God all around you.
* * *
I'm writing at Do Not Depart today. Will you join me there?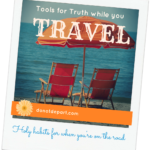 Have you ever memorized on the road?
What theme scripture might describe your summer?
Is there a verse you're learning right now?