How can you, as one person, respond to the massive trouble in the world?
One person at a time.
Keep your relationships strong for the other side. Isolation will end. Relationships don't have to.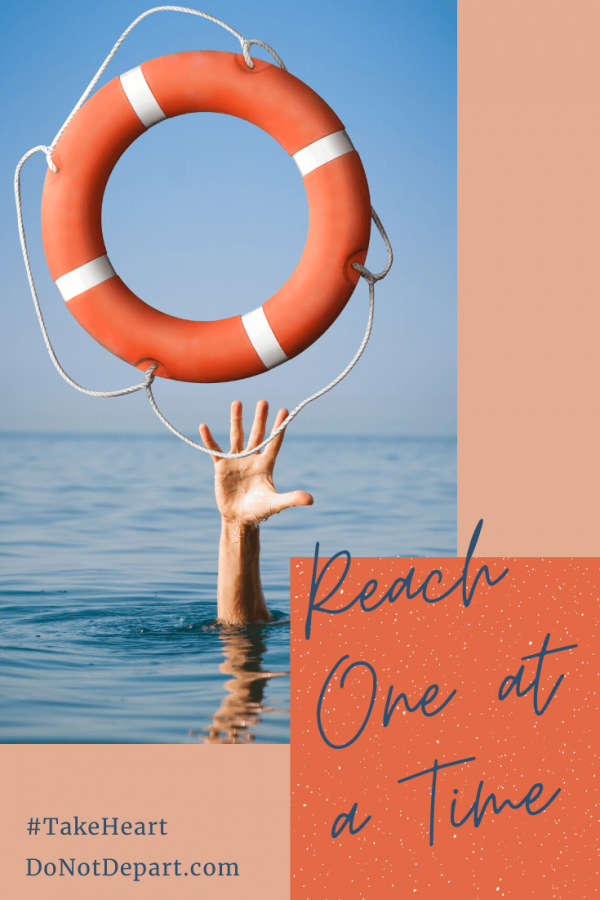 Just One?
We can feel disconnected because we're missing our normal hangouts of work, church, social activities, etc.
What can you do to make a difference now when the problem is so large?
This is God's specialty. He knows how to turn hopeless scenarios into extraordinary miracles.
And as God did in the past, He can also do today, using one person at a time.
Here are some things you can do today . . .
Read it all here, Reach One at a Time for the Other Side
---
I'm writing today at Do Not Depart. Will you join me there for how we can reach out, one at a time?