5 Tips for Praying with Your Spouse (or Friend)
Talking with God is as important as talking with earthly companions.
So connecting all together can be a double blessing—praying to God with those we love.
Yet we often neglect to pray aloud with our spouse or friends. Why?
Here are 5 common roadblocks to praying together and how to overcome them.
* * *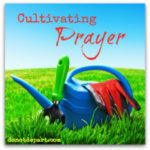 Praying with others is a spiritual practice of relationship.
If you pray with your spouse or a friend, what works for you?
If you don't, what problems get in your way?
I'm writing today at Do Not Depart. Please join me there.